Everyone KNOWS that Beneva Flowers designs beautiful arrangements. BUT, what everyone may NOT know is we also offer some wonderful gift ideas as well. Whether you're buying for family or friends, young or old we've got something just for them.
This is the Retro Animated TV Music Box. Skaters twirl on a frozen pond to a medley of holiday tunes. A memorable keepsake that will be cherished year after year. Runs by adapter or 3 AAA batteries.
Click here to see more holiday gift ideas!
The 12 piece nativity set includes: Mary, Joseph, Jesus, Angel, 3 wise men, shepherd, camel, donkey, lamb and a sheep. This exquisite Mikasa collection is an elegant reminder of how much there is to celebrate. The tallest figurine measures 7.5 inches.
Click here to see more holiday gift ideas!
The 2012 Spode Holiday Express II, it's second in our series of hand painted keepsake Spode trains. Complete with a gift box for safe keeping. This can be enjoyed by itself or featuring a beautiful, festive arrangement.
Click here to see the Spode Express II filled with flowers!
The Gold Rose is a real 11″ rose dipped and preserved in 24k gold. No two are alike! It's Presented in an elegant gift box, and is the perfect way to send an everlasting and beautiful token of your love.
Click here to see our selection of roses!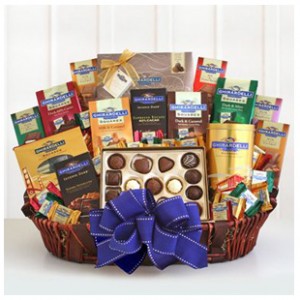 It's the Ghiradelli Deluxe Gift Basket! A Masterpiece of assorted chocolates, a heritage window tote of assorted Ghirardelli squares, Toffee Intense chocolate bar, Espresso Intense bar, carmel, dark, peanut and mint with milk chocolate bars, raspberry, caramel and mint filled squares and dark chocolate and caramel squares. A wonderful gift for any chocolate lover!
Click here to see more holiday gifts!
-YOUR family at Beneva
800.226.1177 | send us an e-mail